Live 24/7

Answering Service for Physicians –

Medical, Dental and more. Get a 14-Day FREE trial.

After-Hours
Answering Services
Never lose a patient – and acquire new ones in the process – with our customized after-hours answering service. We are on call 24/7 to handle any issues your patients have. Many of our employees have more than two decades of experience!

Appointment
Scheduling
Free up your receptionist to concentrate on other areas of your practice, saving time and increasing efficiency. Physicians Answering Service can provide web-based appointment scheduling and confirmation services for doctors' offices, dental, and more.

HIPAA Compliant
Secure Messaging
Each message in the medical industry is critical. Make sure your practice gets each and every message. Whether it's fax, voicemail, pager, or email, we offer HIPAA-compliant messaging via our Startel® Secure Messaging platform.

Emergency Dispatch /
Call Overflow
Is your office busy during the day? Use our service as your overflow.  This allows you to extend your office staff in an affordable way, ensuring your patients won't need to hear a busy signal.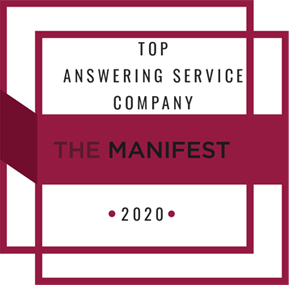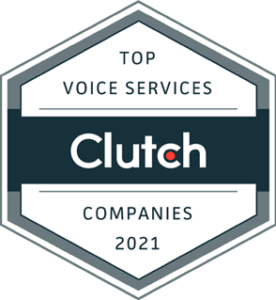 From the start of my practice I've been with Physicians Answering Service. The hallmark of the service for me is when I have a problem, Physicians Answering Service goes above and beyond to solve it. The operators will search and go to all lengths to find me. Staff is going to the extra mile with great documentation and communication. That's what's important to me, and gives me a sense of security. One of the best parts of working with Physicians Answering Service is knowing that when I call, I will talk with someone that knows me. The PAS staff is great, and staff consistency is a real value.
– David Rosencrantz, M.D., Portland
Physicians Answering Service has decades of expertise with doctor's offices, clinics, hospices, dental, and everywhere in the medical umbrella.
We offer some of the best pricing in the industry, with no hidden fees or fine print.

Doctor's Offices
Most doctors' offices are open business hours. But your patient issues are not limited to this time frame. Is your front desk overwhelmed? We treat our customers – and callers – as family members. As an extension of the medical industry for decades, we understand your mission to treat your patients with the best care possible.

Clinics
Clinics often face a high volume of contacts and phone calls from patients and other medical professionals. The difference between addressing each phone call could be a handful of patients every week. Make sure you're there when the need arises by putting us on the line.

Hospice
We understand patient and family needs as a hospice manager do not commence at end of day. Our professionals provide empathetic support, with experience handling millions of calls every year. Answering each call from a family member ensures they will be taken care of.

Dental Offices
Whether it's helping patients schedule their appointments or giving standard information to potential new patients, Physicians Answering Service has you covered. We also provide the option for emergency dispatch services based on dental emergencies.
Physicians Answering Service – Caring Is Our Calling.
See how we can help your office.
Physicians Answering Service understands your office needs, because we have our own. Many of our employees have 20 years or more experience in our office alone. We've been through tough times, but our mission and family have endured. We have a local presence in Portland, but serve clients all over the United States and Canada. Not sure an answering service is for your medical offices? We offer a FREE demo and 14-day trial on all of our services. Our value speaks for itself.
Did You Know...
85% of adults have had contact with a health care professional in the last year.
More than 65% of Americans spend their final stage of life in hospice care — the industry has quadrupled since 2000.
84% of children aged 2-17 will have visited a dentist office in the past year.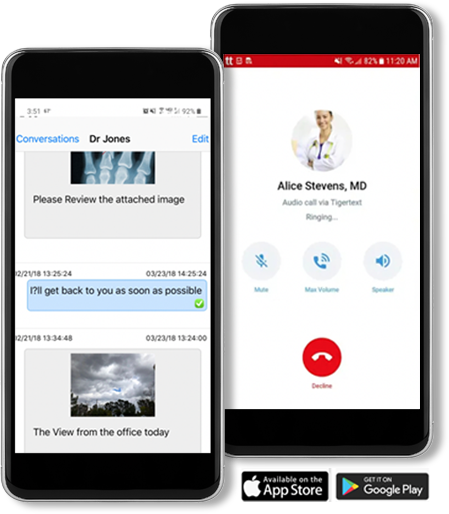 Never miss an important moment with Startel Secure Messaging.
The Startel Secure Messaging Plus application is a safe and effective way to send and receive HIPAA-compliant text messages. The sender's text is fully configurable and can determine the length of message life within a 30-day period. Content is always encrypted. Features include receipt notifications, remote wipe, voice and image attachments and auto-expire messaging.
You may notice the SM+ app for Android has a fresh, new look. All the same great features are still there, and are easier to use than ever. The app has been overhauled to take advantage of the latest security features of the Android platform, and to provide an improved user experience. The result is an SM+ that feels current and works better than ever, but should still be familiar to your clients that already use it every day.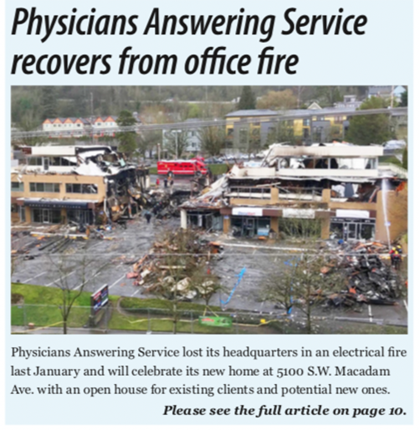 Our Family has been through a lot.
On January 28, 2018, Physicians Answering Service lost its office and pretty much everything in it. A four-alarm fire in our Macadam Avenue offices in Portland posed a significant setback for ourselves, and our clients. Though our employees were safe, the floor collapsed 45 minutes after evacuation. Through this difficulty, we lost revenue over the course of the year. But like any strong family, we endured. And now we're flourishing.
Meet Our Team At Physicians Answering Service.
Rhea Brightmon and Cathy Todd have been servicing doctors offices, clinics, dental offices and hospices for more than 20 years. "Rhea and I have traveled to help clients at a moments notice when their call center was not going to be there for them any longer, which had left some of those places in an immediate crisis."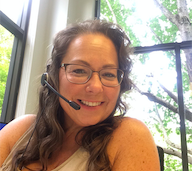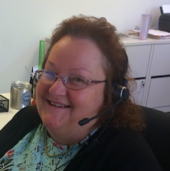 Contact Us Today.
Physicians Answering Service was founded in 1990 to provide telephone answering and messaging services exclusively for the medical profession. PAS offers all the services you would expect from an industry leader at affordable, up-front pricing. Get live operator service during business hours for call overflow or after-hours, 24/7 call monitoring. Customize your call solutions to include automated call screening, dispatch service or secure messaging. These can be combined at your choosing a-la carte. Our staff is specialized in answering for the medical industry, and are trained to take care of any issue that comes about via phone call or text message. Our dedicated account managers are on call at all hours of the evening for immediate support requests.
Give us a try and see why – just like your office or clinic – Caring Is Our Calling.